It's All About the Design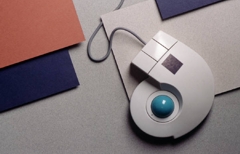 Developing a user-interface that the customer will enjoy has always been the driving force behind the development of Box Office Xpress. For a properly designed program, features and functions can be added without effort, and most ticketing software share similar features within their respective categories. Consequently, what makes a ticketing system unique is how easily and comfortably the end-user can learn and work with the program.
When Box Office Xpress was first designed, everything on the market was DOS (many still are ... or look like there are). It was clear that the learning experience with these programs was no picnic, and the operation of such systems was often tedious (with many DOS systems, if you made a mistake, you couldn't just cancel, you had to back out of the process you were working on). We knew what features we wanted, so with that list set aside, the question was asked, how would the end user expect to be able to do this? Realizing more opinions were needed, we went to theatres to get their perspective.
There are two approaches to software design. One is to build the program based on how to make the program do things. The other design philosophy (the one used in the development of Box Office Xpress) is how to allow the user to get the information they need. These two completely different perspectives are what separates user-friendly design from user-unfriendly design.
From that, the first Windows ticketing system was born ... Box Office Xpress. A user-friendly experience that reflects the manner in which box office people think and are comfortable doing things. The benefits speak for themselves.
Since the beginning of Windows ticketing software (over 10 years ago), Box Office Xpress has lead the way in user-friendly design. As the never-ending journey to add new features and functionality continues, we constantly strive to excel in this, our most important objective.
View testimonials of others who share our enthusiasm about how user-friendly Box Office Xpress truly is.